Update, March 2004
Replacement weatherstrip has recently become available from the Ford Reproduction Parts Store for 55-57 Ford Stationwagons. Part numbers are as follows:
Upper Tailgate 2043
Liftgate/Tailgate 2044
Lower (outside) Tailgate 2045

Having done my restoration before these were available, I used gasket material from JC Whitney and Resotration Specialties that seems to work pretty well.

For the sides of the tailgate, I used JC Whitney p/n 81ZX8833Y universal
weatherstrip (see Note). I may have to replace this with something a little thicker.

For the top edge where the liftgate meets the tailgate, I used p/n 4791 from Restoration Specialties. It makes a nice seal when the liftgate is closed.
For the bottom of the tailgate, I used p/n 81ZX8859T universal trunk
weatherstrip (see Note)from JC Whitney. This provided an excellent seal across the bottom edge of the tailgate.

The photos at the right show examples of each piece of molding. It's sort of a trial and error sort of thing to find what works the best.

Note: JC Whitney catalog numbers have been known to change over the years. These numbers have been confirmed as of Oct. 2002.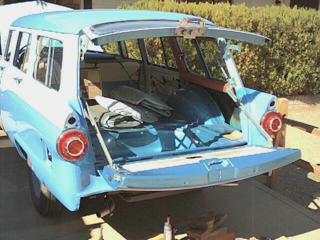 Rear liftgate and tailgate during weatherstrip installation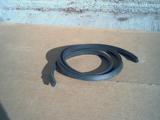 JC Whitney p/n 81ZX8833Y universal
weatherstrip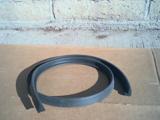 Restoration Specialties p/n 4791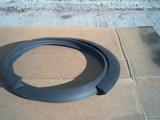 JC Whitney p/n 81ZX8859T universal trunk
weatherstrip